FIND A LOCAL SERVICE PROVIDER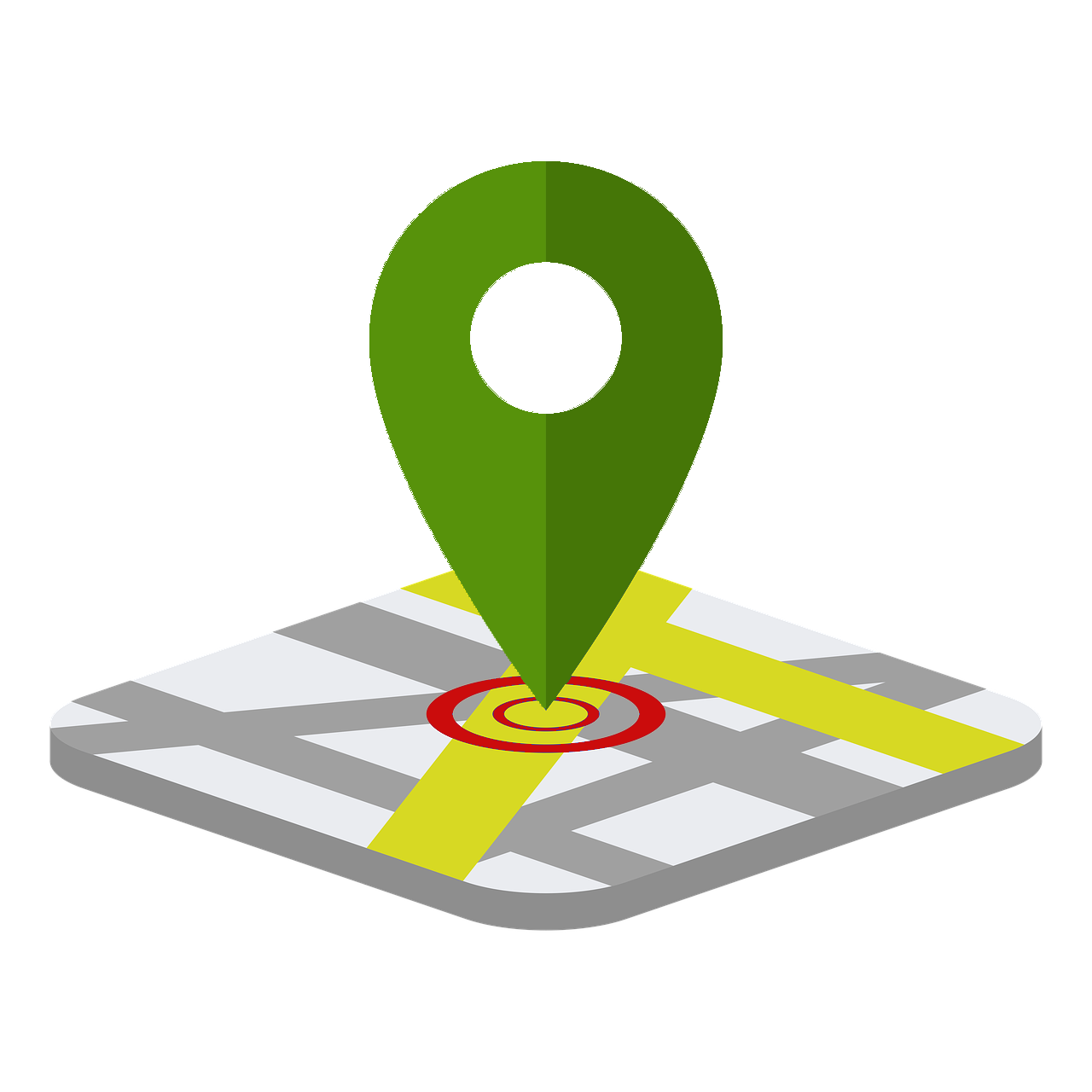 Search the PSMA membership database to find a service provider in your area that can help you with tank pumping, system inspection, system installation, are/or system repair & maintenance services.  Browse through the database or enter search criteria to find someone who offer service in your county or region of the state.
When asking for septic system inspection services, always be sure to ask the company if they are members of PSMA and if they will perform a PSMA inspection with a PSMA-certified inspector.
(Note to members – need to update your directory listing info?  Email changes to PSMA at infocenter@psma.net with needed updates.  Last update Oct 24, 2023.)
| Company | Contact | Address | Address2 | City | State | Zip | Phone | Email | Website | County | Service Counties | Region of State | Services Available | Details | Certified_Inspectors |
| --- | --- | --- | --- | --- | --- | --- | --- | --- | --- | --- | --- | --- | --- | --- | --- |
| Phillips Associates | Vince Phillips | 3610 Kent Drive | | Mechanicsburg | PA | 17050 | (717) 346-1063 | vince@vphillipsassoc.com | | PA - Cumberland | | South Central | | More details | |
| Caprioni Family Septic, Inc. | Dominick Caprioni | 188 Head of the River Road | | Woodbine | NJ | 08270 | (609) 861-2472 | nicole.dore@caprionifamilyseptic.com | | NJ - Cape May | NJ - Cape May NJ - Atlantic NJ - Cumberland | New Jersey | Inspecting Pumping | More details | Yes |
| Sterling Sanitation | Ramon Sterling | 37021 Tryonville Rd. | | Centerville | PA | 16404 | (814) 967-2593 | | | PA - Crawford | PA - Crawford | North West | | More details | |
| Solid Rock Home Inspection | Dan Kostenbader | 772 Golden Eagle Dr | | Nazareth | PA | 18064 | 484-903-8003 | dan@solidrockinspection.com | | PA - Northampton | PA - Lehigh PA - Northampton | North East | Inspecting | More details | Yes |
| Hallstead Sanitary Service | Jennings Birtch | 22878 State Route 11 | | Hallstead | PA | 18822 | (570) 879-2485 | | | PA - Susquehanna | PA - Susquehanna PA - Wyoming PA - Wayne PA - Lackawanna PA - Pike PA - Luzerne PA - Monroe PA - Carbon PA - Schuylkill PA - Lehigh PA - Northampton | North East | Pumping | More details | |
| Septic Services, Inc. | Jack Burt | 1237 W. Kings Highway | | Coatesville | PA | 19320 | (610) 857-5033 | septicservices@hotmail.com | | PA - Chester | PA - Chester PA - Delaware PA - Bucks PA - Lancaster PA - Montgomery | South East | Pumping Inspecting Repairs-Maintenance Distributor-Manufacturer | More details | No |
| Crawford's Septic Service LLC | Clinton Crawford Sr | 139 Douglas Road | | Sugar Run | PA | 18846 | 570-746-1327 | sales@crawfordsportabletoilets.com | | PA - Bradford | PA - Bradford PA - Susquehanna PA - Sullivan PA - Wyoming | North Central | Pumping | More details | |
| Gray Brothers Septic Services | | 501 S MAIN STREET | | SPRING CITY | PA | 19475 | (610) 644-2800 | graybrothersinc@gmail.com | | PA - Chester | PA - Chester | South East | Pumping Installling Inspecting Repairs-Maintenance | More details | Yes |
| Allied Inspection Services, Inc. | Matthew Engler | PO Box 651 | | Macungie | PA | 18062 | (484) 241-7652 | allied@alliedinspection.com | | PA - Lehigh | PA - Lehigh PA - Northampton | South East | Inspecting | More details | Yes |
| Dale B. Miller & Son, Inc. | Susan Glackin-Miller | 217 Mill Street | | Fawn Grove | PA | 17321-9653 | (717) 382-4811 | MillerSons@aol.com | | PA - York | PA - York MD - Harford | South Central | Inspecting Pumping Repairs-Maintenance | More details | Yes |
| Beachstone Septic Corp. | Tom Oshman | PO Box 249 | | Hawthorne | NJ | 07507 | (973) 427-1888 | beachstoneseptic@gmail.com | | NJ - Passaic | NJ - Bergen NJ - Essex NJ - Hudson NJ - Hunterdon NJ - Mercer NJ - Middlesex NJ - Monmouth NJ - Morris NJ - Passaic NJ - Somerset NJ - Sussex NJ - Union NJ - Warren | New Jersey | Inspecting Pumping Repairs-Maintenance | More details | No |
| Karl Pile Septic Service | Brian Pile | 13524 Marsh Pike | | Hagerstown | MD | 21740 | (301) 733-5961 | HFD32B@aol.com | | MD - Washington | PA - Franklin MD - Washington MD - Frederick | South West | Inspecting Pumping | More details | |
| OnSite Management, Inc. | Jeff Rachlin | 1109 Saunders Court | PO Box 2313 | West Chester | PA | 19380 | (610) 430-3100 | JR@onsitemgt.com | | PA - Chester | PA - Chester PA - Delaware PA - Montgomery PA - Bucks PA - Berks | South East | Pumping Installling Inspecting Repairs-Maintenance Distributor-Manufacturer | More details | Yes |
| Strouse Brothers, Inc. | Michael Strouse | 95 Pheasant Run Rd. | | Orwigsburg | PA | 17961 | (570) 366-0440 | mikestrouse@strousebrosseptic.com | | PA - Schuylkill | PA - Berks PA - Schuylkill PA - Carbon PA - Lehigh | North East | Pumping Installling Inspecting Repairs-Maintenance | More details | Yes |
| DrainTech, Inc. | Kurt Williams | 719 Demunds Rd | | Dallas | PA | 18612 | (570) 674-9911 | draintech@epix.net | | PA - Luzerne | PA - Lackawanna PA - Luzerne PA - Wyoming | North East | Pumping Repairs-Maintenance Inspecting | More details | No |
| Biros Septic & Drain Cleaning, Inc. | Michael Biros | 1365 State Road | | Zion Grove | PA | 17985 | (570) 889-3738 | mike@birosseptic.com | | PA - Columbia | PA - Columbia PA - Schuylkill PA - Carbon PA - Luzerne PA - Clinton PA - Lackawanna PA - Lycoming PA - Monroe PA - Montour PA - Northumberland PA - Snyder PA - Wyoming PA - Sullivan PA - Union | North Central | Repairs-Maintenance Pumping Installling Inspecting | More details | Yes |
| Bailey's Septic Service, Inc. | Todd Bailey | 4224 Pottsville Pike | | Reading | PA | 19605 | (610) 929-1500 | baileysseptic2@aol.com | | PA - Berks | PA - Berks | South Central | Pumping | More details | No |
| Jeremiah Eldredge Septic Management Services, Inc. | Jeremiah Eldredge | 520 S. Caln Road | | Coatesville | PA | 19320 | (610) 384-6005 | jeremiah@eldredgeseptic.com | | PA - Chester | PA - Chester | South East | Pumping Installling Inspecting Repairs-Maintenance | More details | Yes |
| McCutcheon Enterprises, Inc. | Calvin McCutcheon | 250 Park Road | | Apollo | PA | 15613 | (724) 568-3623 x101 | calvin@completewastemgmt.com | | PA - Westmoreland | PA - Armstrong PA - Beaver PA - Allegheny PA - Butler PA - Fayette PA - Indiana PA - Washington PA - Westmoreland PA - Somerset PA - Cambria PA - Jefferson PA - Clarion PA - Lawrence PA - Mercer | South West | Pumping | More details | No |
| Starr Portables, Inc. | Jason Starr | PO Box 458 | 134A Morehead Ave | Millville | PA | 17844 | (570) 458-5188 | starrportables@yahoo.com | | PA - Columbia | PA - Columbia | North Central | Pumping | More details | |
| Ink's Disposal Service, Inc. | Michael Ink | 564 N. Manor Road | | Elverson | PA | 19520 | (610) 286-5488 | inks@dejazzd.com | | PA - Chester | PA - Berks PA - Chester PA - Lancaster | South East | Pumping Inspecting Repairs-Maintenance | More details | No |
| Kline's Septic Service | Bryan Hemcher | 5 Holland St. | | Salunga | PA | 17538 | (717) 898-8158 | bhemcher@klinesservices.com | | PA - Lancaster | PA - Lancaster PA - Berks PA - Chester PA - Montgomery PA - Delaware PA - York PA - Philadelphia PA - Cumberland | South Central | Pumping Inspecting Repairs-Maintenance | More details | Yes |
| Wm. P. McGovern, Inc. | Bill McGovern | 920 S. Bolmar St. | | West Chester | PA | 19382 | (610) 444-5797 | wpm5797@aol.com | | PA - Chester | PA - Chester PA - Delaware PA - Bucks PA - Montgomery PA - Lancaster | South East | Pumping Installling Inspecting Repairs-Maintenance | More details | Yes |
| Parker Wastewater Consulting, Inc. | Frank Parker | 47 Devon Rd. | | Paoli | PA | 19301 | (610) 408-8110 | consultfp@aol.com | | PA - Chester | PA - Chester PA - Delaware | South East | Inspecting | More details | Yes |
| Clemens Septic Service | Dwight Woelkers | 673 Keller Creamery Rd. | | Telford | PA | 18969 | (215) 723-2122 | Dwight@clemenseptic.com | | PA - Montgomery | PA - Bucks PA - Lehigh PA - Montgomery PA - Berks | South East | Repairs-Maintenance Pumping Installling Inspecting | More details | Yes |
| Norbill/Crossland Excavation | Dennis Crossland | 5610 Haring Road | | Doylestown | PA | 18901 | (215) 348-2123 | norbill1@msn.com | | PA - Bucks | PA - Bucks PA - Montgomery PA - Lehigh PA - Berks | South East | Inspecting Installling Repairs-Maintenance Pumping | More details | Yes |
| Charles Enterline Septic Tank Cleaning | Charles Enterline | 191 Maysville Rd. | | Jamestown | PA | 16134 | (724) 932-5349 | | | PA - Mercer | PA - Crawford PA - Mercer | North West | Pumping | More details | |
| Kratzer Septic Service | Lisa Cavallo | PO Box 157 | | Bath | PA | 18014-0157 | (610) 837-1291 | cavallo.lisa@outlook.com | | PA - Northampton | PA - Lehigh PA - Northampton | North East | Installling Repairs-Maintenance Pumping | More details | Yes |
| Delaware Valley Septic, Sewer & Storm LLC | TJ Dell'Arciprete | 504 Eagle Road, Suite B | | Springfield | PA | 19064 | 610-947-4800 | dvs@delvalseptics.com | | PA - Delaware | PA - Chester PA - Montgomery PA - Delaware PA - Bucks PA - Philadelphia | South East | Inspecting Repairs-Maintenance Installling Pumping Other | More details | No |
| George Allen Wastewater Management | Stephen Cross | 4375 County Line Rd. | | Chalfont | PA | 18914 | (215) 997-3299 | stephen@georgealleninc.com | | PA - Bucks | PA - Bucks PA - Montgomery | South East | Pumping Installling Inspecting Repairs-Maintenance | More details | Yes |
| Ober's Water Conditioning & Plumbing | Jere Ober | 704 Clay Alley | | Mt. Joy | PA | 17552 | (717) 653-5194 | | | PA - Lancaster | PA - Lancaster | South Central | Installling Inspecting Repairs-Maintenance | More details | |
| Pik Rite, Inc. | Seth Ziegler | 60 Pik Rite Lane | | Lewisburg | PA | 17837 | (800) 326-9763 | seth@pikrite.com | | PA - Union | PA - Union | North Central | Distributor-Manufacturer | More details | |
| Sheesley's Sewer Service, Inc. | Michael Cowan | 1862 Grand Central Avenue | | Elmira Heights | NY | 14903 | (607) 733-1862 | office@sheesleys.com | | NY - Chemung | NY - Steuben NY - Tioga NY - Other PA - Sullivan PA - Potter PA - Tioga PA - Bradford PA - Lycoming PA - Clinton | North Central | Pumping Installling Inspecting Repairs-Maintenance Distributor-Manufacturer | More details | |
| Elkhart Environmental Processing Corp. | A. Thomas Ferrero Jr | 336 Chestnut Lane | | Ambler | PA | 19002-1001 | (267) 250-4068 | tom@ferrero.bz | | PA - Montgomery | ZZ - Out of State PA - Indiana | South East | Other | More details | |
| Heffern Septic Tank Service | Charles Heffern Jr | 668 Buttermilk Hill Road | | Franklin | PA | 16323 | (814) 432-3072 | heffern12@hotmail.com | | PA - Venango | PA - Venango PA - Crawford PA - Erie PA - Warren PA - Mercer PA - Forest | North West | Pumping Repairs-Maintenance | More details | No |
| Polylok, Inc. | Patrick Mulhall | 3 Fairfield Boulevard | | Wallingford | CT | 06492 | (877) 765-9565 | pmulhall@polylok.com | | ZZ - Out of State | ZZ - Out of State | Out of State | Distributor-Manufacturer | More details | |
| Hapchuk, Inc. | David Hapchuk | 226 Rankin Road | | Washington | PA | 15301 | (724) 222-6080 | hapchuk@hapchukinc.com | | PA - Washington | PA - Washington PA - Allegheny PA - Beaver PA - Greene PA - Westmoreland PA - Fayette PA - Armstrong PA - Butler | South West | Pumping Installling Inspecting Repairs-Maintenance | More details | Yes |
| Associated Products Services, Inc. | Paul Nelson | 2 East Road | | Mechanicsburg | PA | 17050 | (717) 766-5397 | AssociatedProd@aol.com | | PA - Cumberland | PA - Adams PA - Cumberland PA - Dauphin PA - Lancaster PA - Lebanon PA - Perry PA - York PA - Franklin | South Central | Inspecting Repairs-Maintenance Pumping | More details | Yes |
| Baker's Septic Service LLC | Kevin Baker | 1538 Ridge Road | | Elizabethtown | PA | 17022 | (717) 367-7271 | kbake69@embarqmail.com | | PA - Lancaster | PA - Lancaster PA - Lebanon PA - Dauphin PA - York | South Central | Pumping | More details | Yes |
| Great Valley Septic Services, Inc. | Joseph Linderman | 11 Frazer Ave. | | Malvern | PA | 19355 | (610) 722-5890 | greatvalleyssinc@yahoo.com | | PA - Chester | PA - Chester | South East | Installling Inspecting Repairs-Maintenance | More details | Yes |
| ExpertSeptic, LLC | Duane Mowery | PO Box 410 | | Newburg | PA | 17240 | (717) 423-5909 | duane@expertseptic.com | | PA - Cumberland | PA - Cumberland PA - York PA - Wyoming PA - Westmoreland PA - Wayne PA - Washington PA - Warren PA - Venango PA - Union PA - Tioga PA - Susquehanna PA - Sullivan PA - Somerset PA - Snyder PA - Schuylkill PA - Potter PA - Pike PA - Philadelphia PA - Fayette PA - Forest PA - Franklin PA - Fulton PA - Greene PA - Huntingdon PA - Indiana PA - Jefferson PA - Juniata PA - Lackawanna PA - Lancaster PA - Lawrence PA - Lebanon PA - Lehigh PA - Luzerne PA - Lycoming PA - McKean PA - Mercer PA - Mifflin PA - Monroe PA - Montgomery PA - Montour PA - Northampton PA - Northumberland PA - Perry PA - Erie PA - Delaware PA - Elk PA - Dauphin PA - Crawford PA - Columbia PA - Clinton PA - Clearfield PA - Clarion PA - Chester PA - Centre PA - Carbon PA - Cameron PA - Cambria PA - Butler PA - Bucks PA - Bradford PA - Blair PA - Berks PA - Bedford PA - Beaver PA - Armstrong PA - Adams PA - Allegheny | South Central | Distributor-Manufacturer | More details | No |
| Patterson Septic Service | Mark Patterson | PO Box 101 | | Jackson Center | PA | 16133 | (724) 662-3996 | mrpdmp@hotmail.com | | PA - Mercer | PA - Lawrence PA - Mercer PA - Butler PA - Crawford PA - Venango | North West | Pumping Repairs-Maintenance Other | More details | |
| Allstate Septic Systems | Bruce Fox | 5167 Berry Hollow Road | | Bangor | PA | 18013-4547 | (610) 498-3111 | BFOX@AllstateSeptic.com | | PA - Northampton | PA - Carbon PA - Luzerne PA - Berks PA - Bucks PA - Northampton PA - Lehigh PA - Pike PA - Monroe PA - Wayne NJ - Hunterdon NJ - Warren PA - Lackawanna | North East | Pumping Installling Repairs-Maintenance Inspecting | More details | Yes |
| Henry Yeska & Son, Inc. | Henry Yeska Jr | 821 Georgetown Road | | Nazareth | PA | 18064-9781 | (610) 759-3290 | payeska@icloud.com | | PA - Northampton | PA - Lehigh PA - Northampton PA - Monroe | North East | Pumping Repairs-Maintenance Installling | More details | Yes |
| Sonco, LLC | Matt Weaver | 2044 W. Main Street | | Ephrata | PA | 17522 | (717) 738-1917 | sonco.matt@gmail.com | | PA - Lancaster | PA - Berks PA - Chester PA - Lebanon PA - Lancaster | South Central | Pumping Inspecting Repairs-Maintenance | More details | Yes |
| Walters Environmental Services, Inc. | Steve Walters | PO Box 400 | | Grantville | PA | 17028 | (866) 423-4545 | Steve@waltersenviro.com | | PA - Dauphin | PA - Dauphin PA - York PA - Lebanon PA - Cumberland PA - Perry PA - Adams PA - Lancaster PA - Franklin PA - Berks PA - Luzerne PA - Monroe PA - Carbon PA - Columbia PA - Schuylkill | South Central | Pumping Inspecting Repairs-Maintenance | More details | Yes |
| Christman's Septic Service | Joshua Hummel | PO Box 714 | | Fogelsville | PA | 18051 | (610) 285-2563 | jhummelcss@gmail.com | | PA - Lehigh | PA - Lehigh PA - Berks PA - Carbon PA - Bucks PA - Northampton PA - Schuylkill | North East | Inspecting Installling Repairs-Maintenance Pumping | More details | Yes |
| Hatfield Twp. Municipal Authority | Pete Dorney | 3200 Advance Lane | | Colmar | PA | 18915 | (215) 822-9300 | ap@htmasewer.com | | PA - Montgomery | PA - Montgomery | South East | Other | More details | |
| Safe Tech Home Inspections | Richard Chiarella | 143 Landing Rd., Ste. B | | Landing | NJ | 07850 | (973) 398-0299 | acupest@aol.com | | NJ - Morris | NJ - Sussex NJ - Warren NJ - Morris NJ - Passaic NJ - Hunterdon | New Jersey | Inspecting | More details | Yes |
| Adams Sewer & Drain LLC | Chip Adams | PO Box 540 | | Bloomsburg | PA | 17815 | (570) 437-2101 | skipadams51@gmail.com | | PA - Montour | PA - Columbia PA - Montour PA - Luzerne PA - Northumberland | North Central | Inspecting Pumping Installling Repairs-Maintenance Other | More details | Yes |
| Dwelling Diagnostics | Roger Baker | 1564 Dry Hollow Road | | Warriors Mark | PA | 16877 | (814) 632-9224 | dwellingdiagnostics@windstream.net | | PA - Huntingdon | PA - Centre PA - Huntingdon PA - Blair PA - Clearfield PA - Clinton | South Central | Inspecting | More details | Yes |
| Rural Wastewater Management, Inc. | Steven Rogers | 1398 State Rd., Rte. 29 | | Hunlock Creek | PA | 18621 | (570) 477-7867 | srogers@rogersind.com | | PA - Luzerne | PA - Luzerne PA - Wyoming PA - Lackawanna | North East | Pumping Repairs-Maintenance Installling | More details | No |
| Jenkins Enterprises LLC | Eugene Jenkins | 4850 State Route 642 | | Milton | PA | 17847 | (570) 742-8182 | lrj642@yahoo.com | | PA - Northumberland | PA - Columbia PA - Montour PA - Northumberland PA - Snyder PA - Lycoming PA - Perry PA - Union PA - Luzerne PA - Centre PA - Dauphin PA - Juniata | North Central | Inspecting Installling Repairs-Maintenance Pumping | More details | Yes |
| Chamberlin & Wingert Sanitary Services LLC | Randall Chamberlin | 535 Lurgan Ave. | | Shippensburg | PA | 17257 | (717) 729-5245 | randallchamberlin@comcast.net | | PA - Franklin | PA - Franklin PA - Cumberland PA - Adams PA - Fulton PA - Perry PA - York PA - Bedford PA - Huntingdon | South Central | Pumping Installling Inspecting Repairs-Maintenance Distributor-Manufacturer | More details | Yes |
| Thomas H. Erb & Sons, Inc. | Ray Erb | 268 Sego Sago Road | | Lititz | PA | 17543 | (717) 626-5591 | erbs@ptd.net | | PA - Lancaster | PA - Lancaster PA - Lebanon PA - York PA - Dauphin PA - Berks | South Central | Inspecting Installling Repairs-Maintenance Pumping | More details | Yes |
| J. Gallagher Septic & Wastewater Control | Jim Gallagher | 1606 Embreeville Road | | Coatesville | PA | 19320 | (610) 466-7500 | office@jgallagherseptic.com | | PA - Chester | PA - Chester PA - Delaware PA - Montgomery PA - Lancaster | South East | Pumping Repairs-Maintenance Inspecting Installling | More details | Yes |
| Greenwick Septic System, Inc. | Rachel Wick-Evangelista | 1102 Octorara Trail | | Parkesburg | PA | 19365 | (610) 857-3548 | greenwickseptic@gmail.com | | PA - Chester | PA - Chester PA - Delaware PA - Lancaster PA - Berks PA - Bucks PA - Montgomery DE - New Castle MD - Cecil | South East | Inspecting | More details | Yes |
| T & T Services, Inc. | Tom DeWees | PO Box 102 | | Millersburg | PA | 17061 | (717) 692-0656 | tandtsepticservices@gmail.com | | PA - Dauphin | PA - Dauphin | South Central | Pumping Inspecting Repairs-Maintenance | More details | Yes |
| Lang Industries, Inc. | Edward Lang | PO Box 485 | | Narrowsburg | NY | 12764 | (845) 252-3000 | ned.enviroventure@gmail.com | | PA - Wayne | PA - Sullivan PA - Wayne | North East | Pumping Installling Repairs-Maintenance Inspecting | More details | No |
| Pierson Environmental Services, LLC | Mark Pierson | 195 Laurel Heights Road | | Landenberg | PA | 19350 | (610) 274-8252 | office@piersonenviro.com | | PA - Chester | PA - Chester PA - Lancaster PA - Delaware | South East | Inspecting Installling Repairs-Maintenance Pumping | More details | Yes |
| Fins Environmental Service, LLC | Jacob Findley | 691 Truce Road | | Quarryville | PA | 17566-9734 | (717) 284-5228 | sales@finsenvironmentalservice.com | | PA - Lancaster | PA - Lancaster PA - York PA - Chester | South Central | Pumping Installling Inspecting Repairs-Maintenance | More details | Yes |
| Hancock Home Inspections | Gregory Hancock | PO Box 110 | | Woolrich | PA | 17779 | 570-769-6365 | hhi@hancockhomeinspections.com | | PA - Clinton | PA - Clinton PA - Potter PA - Tioga PA - Centre PA - Lycoming PA - Union PA - Sullivan | North Central | Inspecting | More details | No |
| Roto-Rooter Sewer & Drain Service | Kim Cole | 1732 W. King St. | | York | PA | 17404 | (717) 751-4447 | rotoyork@yahoo.com | | PA - York | PA - York | South Central | Pumping Inspecting Repairs-Maintenance | More details | No |
| Roto-Rooter/Sorg, Inc. | Eric Sorg | 131 Cross Road | | Bloomsburg | PA | 17815 | (570) 784-6093 | ericsorg@parotorooter.com | | PA - Columbia | PA - Columbia PA - Montour PA - Union PA - Snyder PA - Northumberland PA - Luzerne PA - Carbon PA - Schuylkill PA - Sullivan | North Central | Inspecting Pumping Repairs-Maintenance Installling Other | More details | Yes |
| Castle Septic | Robert Osborne | PO Box 523 | | Milford | NJ | 08848 | (908) 995-1000 | bob@castleseptic.com | | NJ - Hunterdon | NJ - Warren NJ - Hunterdon | New Jersey | Inspecting Installling Repairs-Maintenance | More details | No |
| Bux-Mont Inspections | Robert Bowie | 30 East Temple Avenue | | Sellersville | PA | 18960 | (215) 669-4213 | bmseptic@comcast.net | | PA - Bucks | PA - Bucks PA - Montgomery PA - Philadelphia PA - Lehigh PA - Northampton | South East | Inspecting Other | More details | Yes |
| Dillsburg Excavating & Septic | Fred Livingston | 516 Range End Rd. | | Dillsburg | PA | 17019 | (717) 432-9704 | dillsburgseptic@comcast.net | | PA - York | PA - Adams PA - York PA - Cumberland PA - Dauphin PA - Perry PA - Franklin PA - Lebanon | South Central | Pumping Installling Inspecting Repairs-Maintenance | More details | Yes |
| Peck's Septic Service | Kenneth Peck | 68 Pine School Road | | Gardners | PA | 17324 | (717) 486-5548 | pecksseptic@gmail.com | | PA - Cumberland | PA - Cumberland PA - York PA - Adams | South Central | Inspecting Repairs-Maintenance Pumping | More details | Yes |
| Kauffman's Septic Service LLC | Douglas Kauffman | 236 Governor Stable Rd. | | Bainbridge | PA | 17502-9584 | (717) 367-8228 | kauffmanseptic@embarqmail.com | | PA - Lancaster | PA - Lancaster PA - York PA - Lebanon PA - Dauphin | South Central | Inspecting Pumping | More details | Yes |
| Peterman Brothers Septic Service | William Peterman | 141 Salem Road | | Bethel | PA | 19507 | (717) 933-5523 | predatorsorprey@yahoo.com | | PA - Berks | PA - Berks PA - Lebanon PA - Dauphin PA - Schuylkill PA - Lancaster | South Central | Pumping Installling Inspecting Repairs-Maintenance | More details | Yes |
| Reeves Rent-A-John, Inc. | Ronald Reeves | 1015 Whites Ferry Road | | Falls | PA | 18615 | (570) 388-6352 | ccreeves@epix.net | | PA - Wyoming | PA - Lackawanna PA - Luzerne PA - Wyoming PA - Susquehanna PA - Wayne | North East | Pumping Other | More details | |
| Smith's Sanitary Septic Service, LLC | Joan Smith | 1234 Baltimore St. (Rear) | | Hanover | PA | 17331 | (717) 637-5630 | smithseptic@embarqmail.com | | PA - York | PA - York PA - Adams PA - Cumberland | South Central | Inspecting Repairs-Maintenance Installling Pumping | More details | No |
| Young's Sanitary Septic Service, Inc. | Kyle Rigby | PO Box 704 | | Dillsburg | PA | 17019 | (717) 432-3514 | youngseptik@gmail.com | | PA - York | PA - York PA - Adams PA - Cumberland | South Central | Inspecting Repairs-Maintenance Pumping | More details | Yes |
| Strohl's Septic System Inspections & Repairs | V. Chad Weaver | 670 West Girl Scout Road | | Stevens | PA | 17578 | (717) 733-2339 | waltermstrohl@windstream.net | | PA - Lancaster | PA - Berks PA - Lancaster PA - Lebanon PA - York | South Central | Inspecting Repairs-Maintenance Pumping Installling | More details | Yes |
| Septic Solutions | Marlin Nolt | 431 E. Rosebud Road | | Myerstown | PA | 17067 | (717) 933-5819 | info@septicsolutionspa.com | | PA - Lebanon | PA - Berks PA - Lebanon PA - Schuylkill PA - Dauphin PA - Lancaster | South Central | Inspecting Installling Repairs-Maintenance Pumping | More details | Yes |
| FRANC Environmental, Inc. | Ryan Callahan | 960 Jacksonville Rd. | | Ivyland | PA | 18974 | (215) 443-0650 | rcallahan@wrenvironmental.com | | PA - Montgomery | PA - Montgomery PA - Bucks PA - Chester PA - Delaware | South East | Pumping Installling Inspecting Repairs-Maintenance | More details | Yes |
| Frank Sears Sanitation | Ron Groff | 5249 Denlinger Road | | Gap | PA | 17527 | (717) 442-8609 | groffhockey@aol.com | | PA - Lancaster | PA - Chester PA - Lancaster | South Central | Pumping Repairs-Maintenance | More details | No |
| A-Norton Septic Contracting | Jason Luty | 3171 Rte. 9 North, #319 | | Old Bridge | NJ | 08857-2690 | (888) 355-0808 | cs@anortonsepticandwaste.com | | NJ - Middlesex | NJ - Middlesex NJ - Ocean NJ - Monmouth | New Jersey | Pumping Inspecting Repairs-Maintenance Installling | More details | |
| Brandywine Septic Services, Inc. | Charlotte St. John | 816 Penns Grove Road | | Lincoln University | PA | 19352 | (610) 869-0443 | charlotte@brandywineseptic.com | | PA - Chester | PA - Chester PA - Delaware PA - Lancaster PA - Montgomery PA - Bucks | South East | Inspecting Installling Repairs-Maintenance Pumping | More details | Yes |
| Flemington Precast & Supply, LLC | Jeffrey Hoffman | 18 Allen Street | | Flemington | NJ | 08822 | (908) 782-3246 | jeffh@flemingtonprecast.com | | NJ - Hunterdon | NJ - Hunterdon | New Jersey | Distributor-Manufacturer | More details | No |
| 911 Septic Pumping & Repair, Inc. | John Shockley | 189 Homestead Rd. | | Hillsborough | NJ | 08844 | (908) 874-8785 | jshockley@911septicpumping.com | | PA - Somerset | NJ - Somerset | New Jersey | Pumping Installling Inspecting Repairs-Maintenance | More details | No |
| Insight Septic | Jason Harm | 55 Route 628 | | Wantage | NJ | 07461 | (973) 876-8328 | insightseptic@gmail.com | | NJ - Sussex | NJ - Sussex NJ - Warren NJ - Passaic NJ - Hunterdon NJ - Morris | New Jersey | Inspecting | More details | No |
| Berks Septic Service | Scott Bailey | 618 Mull Ave | | Leesport | PA | 19533 | (610) 621-6197 | bis.inc@hotmail.com | | PA - Berks | PA - Berks PA - Schuylkill PA - Lancaster PA - Chester PA - Montgomery PA - Lehigh | South Central | Pumping Installling Inspecting Repairs-Maintenance | More details | No |
| Trimmer Home Inspections | Tom Trimmer | 1322 Onyx St | | Port Charlotte | FL | 33980 | (717) 944-4663 | ttrimmer01@comcast.net | | PA - Dauphin | PA - Lancaster PA - Lebanon PA - Dauphin PA - Perry PA - Cumberland PA - York PA - Adams PA - Franklin PA - Juniata PA - Mifflin PA - Berks PA - Bedford | South Central | Inspecting | More details | Yes |
| Bouc, G.C. Enterprises, Inc. | Gary Bouc | PO Box 1558 | | Doylestown | PA | 18901 | (215) 783-0098 | gcb01@comcast.net | | PA - Bucks | PA - Bucks PA - Montgomery PA - Northampton | South East | Pumping Installling Inspecting Repairs-Maintenance Other | More details | Yes |
| Silverthorn Enterprises | Donald Silverthorn | PO Box 106 | 42 Annawanda Road | Ottsville | PA | 18942 | (484) 239-5868 | seseptic@gmail.com | | PA - Bucks | PA - Bucks PA - Montgomery PA - Lehigh PA - Chester PA - Northampton PA - Berks | South East | Inspecting | More details | Yes |
| A Honey Dipper Septic Service - J. Brehm Inc. | Tammy Brehm | PO Box 427 | | Douglassville | PA | 19518 | (610) 327-1699 | honeydipperseptic@comcast.net | | PA - Berks | PA - Berks | South Central | Pumping Inspecting Repairs-Maintenance Installling Distributor-Manufacturer | More details | Yes |
| C&H Disposal Services, Inc. | Geri Cheeseman | 47 Griers Lane | | Elmer | NJ | 08318 | (856) 358-3457 | gcheeseman@chdisposal.com | | NJ - Salem | NJ - Gloucester NJ - Salem NJ - Cumberland | New Jersey | Installling Repairs-Maintenance Inspecting Pumping | More details | Yes |
| Valentino Roman & Son, LLC | Anthony Roman | 24 Burd Road | | Pennington | NJ | 08534 | (609) 737-0816 | connie@romanseptic.net | | NJ - Mercer | NJ - Mercer NJ - Hunterdon NJ - Somerset | New Jersey | Pumping Repairs-Maintenance | More details | |
| Devonshire Septic Tank Service, LLC | Randy Soders | 7 Hartwood Lane | | Quarryville | PA | 17566 | (717) 786-1998 | devonshiressepticllc@gmail.com | | PA - Lancaster | PA - Lancaster PA - Chester | South Central | Pumping Repairs-Maintenance Inspecting | More details | Yes |
| Macialek | | 95 Beach Road | | Spring Brook Township | PA | 18444 | (570) 842-7300 | witlrj@netscape.net | | PA - Lackawanna | PA - Lackawanna | North East | | More details | |
| Gary's Septic Service | | PO Box 333 | | Pipersville | PA | 18947 | (215) 766-1913 | | | PA - Bucks | PA - Bucks PA - Montgomery PA - Lehigh | South East | Pumping Repairs-Maintenance | More details | |
| Superior Septic Services, Inc./dba Rosenberry's Septic Service | William Neidigh | 8885 Pineville Road | | Shippensburg | PA | 17257 | (717) 532-4026 | Bill@rosenberryseptic.com | | PA - Franklin | PA - Cumberland PA - Franklin PA - Adams PA - Perry | South Central | Pumping Installling Repairs-Maintenance Inspecting Distributor-Manufacturer | More details | Yes |
| Sharp Septic LLC | Kenneth Hubik | 512 Overlys Grove Rd | | New Holland | PA | 17557 | 717-354-6147 | kenneth.hubik@sharpseptic.com | | PA - Lancaster | PA - Lancaster PA - Chester PA - Lebanon PA - Berks | South Central | Inspecting Pumping Repairs-Maintenance | More details | Yes |
| Bauman's Septic Service | Randy Bauman | 39 Homestead Road | | Grantville | PA | 17028 | (717) 469-2463 | baumanss@outlook.com | | PA - Lebanon | PA - Lancaster PA - Lebanon PA - Cumberland PA - Schuylkill PA - Berks PA - Dauphin PA - Perry PA - York | South Central | Repairs-Maintenance Pumping | More details | Yes |
| Zook's Septic Service | Jonathan Hummel | 117 Daves Ln. | | Middleburg | PA | 17842 | (570) 837-1466 | zooksoffice@gmail.com | | PA - Snyder | PA - Northumberland PA - Snyder PA - Union PA - Centre PA - Juniata PA - Clearfield | North Central | Inspecting Repairs-Maintenance Pumping Other Installling | More details | Yes |
| Soil Services Company | Randy Rosbach | 5804 Route 87 | | Forksville | PA | 18616 | (570) 896-0055 | randy@soilservicescompany.com | | PA - Sullivan | PA - Susquehanna PA - Wayne PA - Wyoming PA - Lackawanna PA - Pike PA - Luzerne PA - Monroe PA - Carbon PA - Schuylkill PA - Lehigh PA - Northampton PA - Potter PA - Tioga PA - Clinton PA - Lycoming PA - Sullivan PA - Centre PA - Union PA - Columbia PA - Snyder PA - Chester PA - Montgomery PA - Bucks PA - Bradford PA - Philadelphia PA - Delaware PA - Huntingdon PA - Juniata PA - Mifflin PA - Perry PA - Dauphin PA - Lebanon PA - Berks PA - Adams PA - York PA - Lancaster PA - Cumberland | North East | Repairs-Maintenance Distributor-Manufacturer Inspecting | More details | Yes |
| Ramsey's Septic Service | Jason Ramsey | 1010 Buchanan Trail | | McConnellsburg | PA | 17233 | 717-860-9530 | ramseyssepticservice@gmail.com | | PA - Fulton | PA - Fulton PA - Franklin PA - Bedford | South Central | Pumping Installling Inspecting Repairs-Maintenance | More details | Yes |
| Avalanche Septic Services,LLC | Charles Stenlake | 239 Callapoose Rd | | Moscow | PA | 18444 | 570-795-7088 | keenerpumps8@gmail.com | | PA - Wayne | PA - Wayne PA - Pike PA - Monroe PA - Lackawanna PA - Luzerne | North East | Pumping Installling Inspecting Repairs-Maintenance | More details | Yes |
| R.E. Fink & Sons LLC | Brandt Fink | 1920 Old Trail Rd | | Etters | PA | 17319 | (717) 938-3581 | admin@refinksons.com | | PA - York | PA - York PA - Cumberland | South Central | Pumping Installling Inspecting Repairs-Maintenance Other | More details | Yes |
| Steve Eldredge Sanitation | Steve Eldredge | 322 Turner Lane | | West Chester | PA | 19380 | (610) 918-8600 | seldredge446@gmail.com | | PA - Chester | PA - Chester PA - Delaware PA - Montgomery PA - Adams | South East | Pumping | More details | Yes |
| C.M. Kristman Excavating Inc. | Sherry Robinson | 1099 Cannery Road | | Coatesville | PA | 19320 | (610) 347-0688 | sherry@cmkristman.com | | PA - Chester | PA - Chester | South East | Pumping Inspecting Installling Repairs-Maintenance | More details | Yes |
| Baymont On Call | Beverly Moorhead | 19 Golf Course Road | | Dillsburg | PA | 17019 | (717) 432-8727 | baymontoncall@Yahoo.com | | PA - York | PA - Adams PA - Cumberland PA - York PA - Dauphin PA - Perry | South Central | Pumping Repairs-Maintenance Installling | More details | Yes |
| Herrick Building & Excavating | Sean Herrick | 3772 Baltimore Pike | | Littlestown | PA | 17340 | (717) 359-7851 | srherrick@comcast.net | | PA - Adams | PA - Adams PA - York | South Central | Inspecting Installling Repairs-Maintenance Pumping | More details | Yes |
| ITI Trailers and Truck Bodies, Inc. | Mike Seganos | 8535 Mason Dixon Highway | | Meyersdale | PA | 15552 | (814) 634-0080 | mseganos@itimfg.com | | PA - Somerset | NJ - Somerset | South West | Distributor-Manufacturer | More details | |
| K and W Septic Service | Kenneth Kramer | 5874 Old Route 22 | | Bernville | PA | 19506 | (610) 488-6588 | ken@kandwseptic.com | | PA - Berks | PA - Berks PA - Schuylkill | South Central | Pumping Repairs-Maintenance | More details | No |
| Sonlight Services | Harold Case | 54 Midway Rd | | Bethel | PA | 19507 | (717) 738-2149 | hcase.sonlightservicesllc@gmail.com | | PA - Lebanon | PA - Lancaster PA - Lebanon PA - Berks PA - York PA - Chester PA - Snyder | South Central | Pumping Repairs-Maintenance Inspecting | More details | Yes |
| Starr General Contracting | Chuck Starr | P.O. Box 158 | | Franklinville | NJ | 08322 | (856) 875-5020 | info@starrgeneral.com | | NJ - Gloucester | NJ - Atlantic NJ - Gloucester NJ - Cumberland NJ - Salem NJ - Burlington NJ - Camden NJ - Cape May | New Jersey | Inspecting Pumping Installling Repairs-Maintenance | More details | No |
| Integra Home Inspections, LLC | Tony Domingues | 6801 W. Tilghman St., Unit 115 | | Allentown | PA | 18106 | (484) 538-5202 | tony@integrahi.com | | PA - Lehigh | PA - Lehigh PA - Northampton | North East | Inspecting | More details | No |
| Valley Septic Service | James Rinehart | 38 Salem Manor | | Selinsgrove | PA | 17870 | (800) 378-9693 | treedogjim@comcast.net | | PA - Snyder | PA - Snyder PA - Northumberland PA - Perry PA - Lycoming PA - Columbia PA - Juniata PA - Clinton PA - Mifflin | North Central | Pumping Repairs-Maintenance Installling | More details | No |
| R.D. Excavating Co., Inc. | Richard Durnall | P.O. Box 519 | | Glenmoore | PA | 19343 | (610) 942-4902 | pamela@rdexcavating.com | | PA - Chester | PA - Berks PA - Chester PA - Delaware PA - Montgomery PA - Bucks | South East | Pumping Installling Inspecting Repairs-Maintenance Other | More details | Yes |
| Gerberich Hoffman Septic System | Brandon Hoffman | 585 N. Mill St. | | Jonestown | PA | 17038 | (717) 865-2015 | gerberichhoffmanseptic@gmail.com | | PA - Lebanon | PA - Lebanon PA - Berks PA - Dauphin PA - Lancaster PA - Schuylkill | South Central | Pumping Installling Repairs-Maintenance Inspecting | More details | Yes |
| Premiere Septic and Sanitation | Clinton Martin | 1076 Pinola Road | | Shippensburg | PA | 17257 | (717) 530-0582 | office@premiereseptic.com | | PA - Franklin | PA - Franklin PA - Adams PA - Cumberland | South Central | Pumping Inspecting Repairs-Maintenance Other | More details | Yes |
| Kulp Sewer Work | Ivan Kulp | 200 West Huyard Road | | New Holland | PA | 17557 | (717) 354-3163 | kulpsewer@gmail.com | | PA - Lancaster | PA - Lancaster PA - Bucks PA - Chester PA - Montgomery PA - York PA - Perry PA - Berks PA - Schuylkill PA - Adams | South Central | Installling Repairs-Maintenance Inspecting | More details | Yes |
| Tillett, Inc. | Betty Tillett | 245 N Lincoln Street | | Palmyra | PA | 17078 | (717) 838-9664 | betty@tillettinc.com | | PA - Lebanon | PA - Lebanon PA - Dauphin | South Central | Pumping | More details | Yes |
| John Kline Septic Services, LLC | John Kline | 3869 Old Harrisburg Pike | | Mount Joy | PA | 17552 | 717-898-2333 | contact@johnklineseptic.com | | PA - Lancaster | PA - Lancaster PA - York PA - Lebanon PA - Dauphin | South Central | Pumping Inspecting Repairs-Maintenance | More details | Yes |
| Safe-T House Home Inspection | Trent Wilson | 1046 N. Front Street | | Sunbury | PA | 17801 | (570) 492-0060 | safethouse@gmail.com | | PA - Northumberland | PA - Northumberland PA - Union PA - Snyder PA - Perry PA - Columbia PA - Lycoming PA - Montour PA - Dauphin | North Central | Inspecting | More details | Yes |
| Affordable Home & Building Inspections | Jerry Tambasco | PO Box 266 | | Beach Lake | PA | 18405 | 570-226-5222 | affordableinspections@gmail.com | | PA - Wayne | PA - Wayne PA - Pike PA - Monroe PA - Luzerne PA - Lackawanna PA - Carbon PA - Northampton | North East | Inspecting | More details | No |
| Hickman Sanitation Service LLC | Christopher Simmler | 352 Snyder Ave, PO Box 3040 | | West Chester | PA | 19382 | 610-696-3060 | hickmanseptic@gmail.com | | PA - Chester | PA - Chester PA - Bucks PA - Delaware PA - Montgomery | South East | Pumping Installling Inspecting Repairs-Maintenance | More details | Yes |
| Eckenrode's Septic Tank Cleaning LLC | David & Eric Eckenrode | 221 Syberton Road, PO Box 8 | | Loretto | PA | 15940 | 814-472-7848 | eckenrodesseptic@gmail.com | | PA - Cambria | PA - Blair PA - Clearfield PA - Indiana PA - Somerset PA - Cambria | South West | Pumping Other | More details | |
| Bethlehem Sewerage & Excavating Services | Kyle Sharpe | 1807 6th Street | | Bethlehem | PA | 18020 | 610-866-2815 | bethlehemsewerandexcavting@gmail.com | | PA - Northampton | PA - Lehigh PA - Northampton | North East | Repairs-Maintenance Installling Pumping | More details | Yes |
| Gutridge Inspections | Charlie Gutridge | 1614 Laurelwood Road | | Pottstown | PA | 19465 | 610-245-3325 | charlie@gutridgeinspections.com | | PA - Chester | PA - Chester | South East | Inspecting | More details | Yes |
| All American Septic Service | Bryan Hemcher | 5 Holland St | | Salunga | PA | 17538 | 717-898-8158 | bhemcher@klinesservices.com | | PA - Berks | PA - Berks | South Central | Pumping Inspecting Repairs-Maintenance Installling | More details | Yes |
| PreDoC, Inc. | Meghan Andress | 14 Chrisevyn Lane | | Phoenixville | PA | 19460 | 610-935-8590 | meghan@predoc.com | | PA - Chester | PA - Chester PA - Bucks PA - Berks PA - Montgomery PA - Westmoreland | South East | Pumping Distributor-Manufacturer Repairs-Maintenance | More details | Yes |
| A.D. Home Inspections LLC | Ammon Hontz | P.O. Box 4064 | | Jim Thorpe | PA | 18229 | 570-401-2736 | adhomes@ptd.net | | PA - Carbon | PA - Carbon PA - Lehigh PA - Northampton PA - Luzerne PA - Schuylkill PA - Monroe | North East | Inspecting | More details | Yes |
| A1 Home Inspections LLC | Roger Weaver | 213 Dakota Ave | | Wilmington | DE | 19803 | 570-436-5988 | roger@a1homeinspectionllc.com | | PA - Luzerne | PA - Luzerne PA - Carbon | South East | Inspecting | More details | No |
| Richard R. Schmick Inc. | Chris George | 5360 Limeport Pike | | Coopersburg | PA | 18036 | 610-797-0630 | schmickseptic@gmail.com | | PA - Lehigh | PA - Berks PA - Bucks PA - Lehigh PA - Northampton | North East | Pumping Repairs-Maintenance | More details | |
| River Valley Septic | Regan Wilson | PO Box 725 | | Riegelsville | PA | 18077 | 610-749-2001 | rivervalleyseptic@gmail.com | | PA - Bucks | PA - Bucks PA - Northampton NJ - Hunterdon | South East | Pumping Repairs-Maintenance Installling | More details | Yes |
| A Better Service Inc. | Blake Magie | 110 Hemlock Farms Rd, Suite 11 | | Hawley | PA | 18428 | 570-955-6698 | absdumpster@yahoo.com | | PA - Pike | PA - Pike PA - Wayne PA - Monroe | North East | Inspecting Installling Repairs-Maintenance Pumping | More details | No |
| Ever-Green Inspection Services LLC | Susan Eltringham | 63 Glenside Trl | | Sparta | NJ | 07871 | 973-620-1833 | susan@evgis.com | | NJ - Sussex | NJ - Sussex NJ - Morris NJ - Warren NJ - Hudson NJ - Hunterdon NJ - Essex NJ - Union NJ - Bergen NJ - Mercer NJ - Middlesex NJ - Monmouth NJ - Ocean NJ - Somerset NJ - Passaic PA - Pike PA - Wayne PA - Monroe PA - Northampton | New Jersey | Inspecting | More details | Yes |
| Mason's Professional Septic Service | Charles Mason | 2510 Trumbauersville Rd | | Quakertown | PA | 18951 | 267-897-7881 | cmasonseptic@icloud.com | | PA - Bucks | PA - Bucks | South East | Inspecting Repairs-Maintenance | More details | Yes |
| Sells Septic Service | Allen Sell | 1020 Woodland Dr | | Walnutport | PA | 18088 | 610-767-0191 | pray0007@aol.com | | PA - Northampton | PA - Northampton PA - Carbon PA - Lehigh PA - Monroe PA - Schuylkill PA - Berks | North East | Repairs-Maintenance Inspecting Installling Pumping | More details | Yes |
| Clifford Hill Sanitation Service, Inc. | Darlene Qualio | PO Box 265 | | Kutztown | PA | 19530 | 610-683-7086 | chillsanitation@verizon.net | | PA - Berks | PA - Berks PA - Lehigh | South Central | Pumping | More details | |
| Millers Sanitary Service | LeAnn Kolson | 32 Miller Rd | | Kutztown | PA | 19530 | 610-683-3061 | millersanitaryservice@gmail.com | | PA - Berks | PA - Berks PA - Lehigh PA - Schuylkill | South Central | Pumping | More details | |
| Kuhns Septic & Excavating | Randy Kuhns | 585 Elm Street | | Lehighton | PA | 18235 | 610-379-0410 | kuhnssepticandexcavating@Gmail.com | | PA - Lehigh | PA - Lehigh PA - Northampton | North East | Installling Repairs-Maintenance | More details | |
| A. Rhodes Wilson & Associates, Inc. | Rhodes Wilson | PO Box 266 | | Ottsville | PA | 18942 | 215-766-8500 | wilson@arwwealthmanagement.com | | PA - Bucks | PA - Bucks | South East | Other | More details | |
| The Powderhorn Agency Inc. | Justine Falletta | 353 Candlewood Lake Rd | | Brookfield | CT | 06804 | 888-354-0677 | jf@phnagency.com | | ZZ - Out of State | PA - Adams PA - Allegheny PA - Armstrong PA - Bedford PA - Beaver PA - Berks PA - Blair PA - Bradford PA - Bucks PA - Butler PA - Cambria PA - Cameron PA - Carbon PA - Centre PA - Chester PA - Clarion PA - Clearfield PA - Clinton PA - Columbia PA - Crawford PA - Cumberland PA - Dauphin PA - Delaware PA - Elk PA - Erie PA - Perry PA - Northumberland PA - Northampton PA - Montour PA - Montgomery PA - Monroe PA - Mifflin PA - Mercer PA - McKean PA - Lycoming PA - Luzerne PA - Lehigh PA - Lebanon PA - Lawrence PA - Lancaster PA - Lackawanna PA - Juniata PA - Jefferson PA - Indiana PA - Huntingdon PA - Greene PA - Fulton PA - Franklin PA - Fayette PA - Forest PA - Philadelphia PA - Pike PA - Potter PA - Schuylkill PA - Snyder PA - Somerset PA - Sullivan PA - Susquehanna PA - Tioga PA - York PA - Wyoming PA - Westmoreland PA - Wayne PA - Washington PA - Warren PA - Venango PA - Union | South East | Other | More details | |
| SAFE Inspection Services LLC | Scott Feeser | 34 Schofield Dr | | East Berlin | PA | 17316 | 717-491-1740 | safeinspectionservices@gmail.com | | PA - Adams | PA - Adams PA - York PA - Cumberland PA - Dauphin PA - Franklin | South Central | Inspecting Pumping | More details | Yes |
| Chester County Septic LLC | Ashley Melasecca | 190 Lenover Rd | | Atglen | PA | 19310 | 610-593-7347 | info@chestercountysepticllc.com | | PA - Chester | PA - Lancaster PA - Montgomery PA - Chester PA - Delaware PA - Berks | South East | Inspecting Installling Repairs-Maintenance Other | More details | No |
| BRY Earth Solutions | Adam Duke | 1075 Ebert Road | | Coopersburg | PA | 18036 | 267-999-1236 | bryearthllc@gmail.com | | PA - Bucks | PA - Bucks PA - Lehigh PA - Montgomery PA - Northampton | North East | Repairs-Maintenance Installling | More details | No |
| Penn's Trail Environmental LLC | Adam Browning | 21 E. Lincoln Ave, Suite 160 | | Hatfield | PA | 19440 | 215-362-4610 | abrowning@pennstrail.com | | PA - Montgomery | MD - Allegany MD - Baltimore MD - Carroll MD - Cecil MD - Frederick MD - Howard MD - Harford MD - Garrett MD - Kent MD - Washington MD - Other MD - Montgomery PA - York PA - Wyoming PA - Westmoreland PA - Wayne PA - Washington PA - Warren PA - Venango PA - Union PA - Tioga PA - Susquehanna PA - Sullivan PA - Somerset PA - Snyder PA - Schuylkill PA - Potter PA - Pike PA - Philadelphia PA - Fayette PA - Forest PA - Franklin PA - Fulton PA - Greene PA - Huntingdon PA - Indiana PA - Jefferson PA - Juniata PA - Lackawanna PA - Lancaster PA - Lawrence PA - Lebanon PA - Lehigh PA - Luzerne PA - Lycoming PA - McKean PA - Mercer PA - Mifflin PA - Monroe PA - Montgomery PA - Montour PA - Northampton PA - Northumberland PA - Perry PA - Erie PA - Elk PA - Delaware PA - Dauphin PA - Cumberland PA - Crawford PA - Columbia PA - Clinton PA - Clearfield PA - Clarion PA - Chester PA - Centre PA - Carbon PA - Cameron PA - Cambria PA - Butler PA - Bucks PA - Bradford PA - Blair PA - Berks PA - Bedford PA - Beaver PA - Armstrong PA - Allegheny PA - Adams | South East | Other Inspecting Repairs-Maintenance | More details | Yes |
| Bob Cat Septic Services LLC | Robert Benner | PO Box 57 | | Kelton | PA | 19346 | 484-682-4367 | bobcatbenner@yahoo.com | | PA - Chester | PA - Chester PA - Lancaster PA - Delaware DE - New Castle DE - Kent | South East | Inspecting Pumping Installling Repairs-Maintenance | More details | Yes |
| Rabe Home Services | Tim Rabe | 55 Earl Dr. | | New Providence | PA | 17560 | 717-940-0505 | tim@rabehomeservices.com | | PA - Lancaster | PA - Lancaster PA - York PA - Dauphin PA - Lebanon PA - Berks | South Central | Inspecting | More details | Yes |
| CromaFlow Inc. | Nicole Holcomb | 143 Lumber Lane | | Montoursville | PA | 17754 | 570-435-5550 | nicole@cromaflow.com | | PA - Lycoming | PA - Lycoming PA - York PA - Wyoming PA - Westmoreland PA - Wayne PA - Washington PA - Warren PA - Venango PA - Union PA - Tioga PA - Susquehanna PA - Sullivan PA - Somerset PA - Snyder PA - Schuylkill PA - Potter PA - Pike PA - Philadelphia PA - Perry PA - Northumberland PA - Northampton PA - Montour PA - Montgomery PA - Monroe PA - Mifflin PA - Mercer PA - McKean PA - Luzerne PA - Lehigh PA - Lebanon PA - Lawrence PA - Lancaster PA - Lackawanna PA - Juniata PA - Jefferson PA - Indiana PA - Huntingdon PA - Greene PA - Fulton PA - Franklin PA - Forest PA - Fayette PA - Adams PA - Allegheny PA - Armstrong PA - Beaver PA - Bedford PA - Berks PA - Blair PA - Bradford PA - Bucks PA - Butler PA - Cambria PA - Cameron PA - Carbon PA - Centre PA - Chester PA - Clarion PA - Clearfield PA - Clinton PA - Columbia PA - Crawford PA - Cumberland PA - Dauphin PA - Delaware PA - Elk PA - Erie | North Central | Inspecting Repairs-Maintenance Distributor-Manufacturer | More details | Yes |
| Premier Tech | Barry Helverson | 3038 Ridgeview Dr | | Orwigsburg | PA | 17961 | 484-764-7191 | helversonhomes@gmail.com | | PA - Bucks | PA - Bucks | South East | Distributor-Manufacturer | More details | Yes |
| Bressler's Septic and Excavating | Tommy Bressler | 934 E. Main St. | | Hegins | PA | 17938 | 570-682-3986 | bresslers.septicandexcavating@gmail.com | | PA - Schuylkill | PA - Schuylkill PA - Dauphin PA - Northumberland | North East | Pumping Installling Repairs-Maintenance Inspecting Other | More details | Yes |
| Blue Star Septic Service | Nick Keenan | PO Box 194 | | Craley | PA | 17312 | 717-449-4844 | bluestarseptic@yahoo.com | | PA - York | PA - Adams PA - Lancaster PA - York PA - Lebanon | South Central | Pumping Installling Inspecting Repairs-Maintenance | More details | Yes |
| Pipe Xpress, Inc. | Sean Redfern | 817 East Washington St | | West Chester | PA | 19380 | 610-918-7120 | sean.redfern@pipexpressinc.com | | PA - Chester | PA - Chester | South East | Distributor-Manufacturer | More details | |
| Lower Macungie Township | Zachary Graves | 3400 Brookside Rd | | Macungie | PA | 18062 | 610-966-4343 | zgraves@lowermac.com | | PA - Lehigh | PA - Lehigh | North East | Other | More details | |
| Bollinger Septic Services | Ronald Bollinger | 3811 Hay Creek Rd | | Birdsboro | PA | 19508 | 610-286-7306 | bollingerseptic@windstream.net | | PA - Berks | PA - Berks PA - Montgomery PA - Chester | South Central | Pumping | More details | Yes |
| Weaver & Son Excavating LLC | Christopher Weaver | 239 Upper Tinicum Church Rd. | | Upper Black Eddy | PA | 18972 | 610-294-8112 | weaversonexcavating@outlook.com | | PA - Bucks | PA - Bucks | South East | Installling Repairs-Maintenance | More details | |
| BDR Solutions dba Roto Rooter | Brian Roeder | 2 Keystone Industrial Park | | Throop | PA | 18512 | 570-342-6342 | rr.scrantonpa@rrsc.com | | PA - Lackawanna | PA - Monroe PA - Lackawanna PA - Luzerne PA - Wyoming PA - Susquehanna | North East | Repairs-Maintenance Pumping | More details | Yes |
| Pike County Septic and Environmental Management | Deb Weir | PO Box 205 | | Matatmoras | PA | 18336 | 570-491-2829 | deb@mssepticservices.com | | PA - Pike | PA - Pike NY - Orange NJ - Sussex PA - Wayne NY - Sullivan | North East | Pumping Installling Repairs-Maintenance Inspecting | More details | No |
| Marks Septic Service Inc | Rodger Marks | 81 Horseshoe Lane | | Shillington | PA | 19607 | 610-913-0707 | markssepticservice@gmail.com | | PA - Berks | PA - Lancaster PA - Berks PA - Chester | South Central | Pumping Repairs-Maintenance Inspecting | More details | No |
| Ross Excavating & Septic LLC | Adam Ross | 633 Hobart Rd | | Hanover | PA | 17331 | 717-465-0455 | ajrossconstructioninc@gmail.com | | PA - York | PA - Adams PA - York | South Central | Pumping Installling Inspecting Repairs-Maintenance | More details | Yes |
| Eagle Eye Home Inspection LLC | Joseph Pavlico | 656 Bennett St | | Luzerne | PA | 18709 | 570-574-4799 | jjconstruction89@yahoo.com | | PA - Luzerne | PA - Luzerne PA - Lackawanna PA - Wyoming PA - Wayne PA - Columbia | North East | Inspecting | More details | No |
| Home Land Environmental | Jessica Harrington | 1220 E. Joppa Rd #C505 | | Townson | MD | 21286 | 443-995-5385 | jessica@homelandhealthyhomes.com | | ZZ - Out of State | PA - Lancaster PA - York | South Central | Inspecting | More details | Yes |
| SC Septic Service DBA J.L. Martin & Sons | Brett Shoffner | 1279 W. Locust St. | | York | PA | 17404 | 717-846-1642 | jlmartinandsons@gmail.com | | PA - York | PA - York | South Central | Pumping Installling Repairs-Maintenance | More details | Yes |
| Busser's Septic | Marshall Busser | 2016 Pineview Drive | | York | PA | 17408 | 717-266-0985 | marshall3busser@yahoo.com | | PA - York | PA - Adams PA - York PA - Cumberland PA - Dauphin PA - Lebanon PA - Lancaster PA - Perry PA - Huntingdon | South Central | Pumping Installling Inspecting Repairs-Maintenance Distributor-Manufacturer | More details | Yes |
| B&D Excavating Inc. | Doug Welsh | 203 E. Palestine Rd. | | Darlington | PA | 16115 | 724-336-6681 | doug_welsh@comcast.net | | PA - Beaver | PA - Beaver PA - Lawrence | South West | Pumping Installling Repairs-Maintenance Inspecting | More details | |
| Williams & Sons Services, Inc. | John Williams | 411 Williams Rd. | | Reynoldsville | PA | 15851 | 814-328-9918 | johnw@williamsandsonsservices.com | | PA - Jefferson | PA - Jefferson PA - Clearfield PA - Elk PA - Forest PA - Indiana PA - Armstrong PA - Clarion PA - Cameron PA - Warren PA - McKean PA - Venango | North West | Pumping | More details | No |
| Chavis Septic Services | Sedrick Chavis JR | PO Box 451 | | Jarrettsville | MD | 21084 | 410-838-1200 | office@chavisenterprisesllc.com | | PA - York | PA - Chester PA - York | South Central | Pumping Installling Inspecting Repairs-Maintenance Distributor-Manufacturer | More details | Yes |
| Wasson's Septic | Susan Wasson | 1410 Decker Hollow Rd | | Tyrone | PA | 16686 | 814-777-5001 | honeydiper@yahoo.com | | PA - Centre | PA - Blair PA - Huntingdon PA - Centre | North Central | Inspecting Pumping Repairs-Maintenance Other | More details | Yes |
| Accurate and Affordable House Inspection | Brian Fazio | 811 Musket Ct. | | Lackawaxen | PA | 18435 | 570-871-3020 | inspection1952@gmail.com | | PA - Pike | PA - Pike | North East | Inspecting | More details | No |
| ITB Enterprises, llc | John White | 8 Redwood Dr | | Lewistown | PA | 17044 | 717-250-7583 | jwhite@itbinspect.com | | PA - Mifflin | PA - Mifflin PA - Juniata PA - Centre PA - Huntingdon PA - Snyder | South Central | Inspecting | More details | No |
| Arrowhead Sewer Company | Joseph Rehm III | 961 Arrowhead Dr | | Pocono Lake | PA | 18347 | 570-643-8126 | jrehm@arrowheadlakepa.net | | PA - Monroe | PA - Monroe | North East | Inspecting | More details | No |
| George's Sewer & Drain Cleaning LLC | Marvin Mertz | 371 Knoll Dr | | Lehighton | PA | 18235 | 610-377-1971 | marvin@georgesseweranddraincleaning.com | | PA - Carbon | PA - Carbon PA - Monroe PA - Lehigh PA - Northampton PA - Schuylkill | North East | Inspecting Pumping | More details | No |
| N.L. Ziegler Excavating and Septic Service | Nelson Ziegler | 1660 N. State Rt. 934 | | Annville | PA | 17003 | 717-648-2496 | nlzexc@verizon.net | | PA - Lebanon | PA - Dauphin PA - Lebanon PA - Lancaster PA - Cumberland PA - Perry PA - York PA - Schuylkill PA - Bucks | South Central | Installling Inspecting Repairs-Maintenance Distributor-Manufacturer | More details | No |
| All Pro Inspectors | Doug Miller | 250 Stone Jug Rd | | Biglerville | PA | 17307 | 717-778-7435 | allpro.inspections@comcast.net | | PA - Adams | PA - Adams PA - York PA - Franklin PA - Cumberland PA - Dauphin | South Central | Inspecting | More details | Yes |
| Kremser Associates LLC | Craig Kremser | 1300 Jordan Ave | | Montoursville | PA | 17754 | 570-368-1154 | kremserassociates@gmail.com | | PA - Lycoming | PA - Lycoming PA - Sullivan PA - Northumberland PA - Montour PA - Union PA - Snyder | North Central | Pumping Installling Repairs-Maintenance Inspecting Other | More details | |
| Marshall Services | Glenn Dickey | PO Box 525 | | Skippack | PA | 19474 | 610-584-3190 | accounting@marshallservice.com | | PA - Montgomery | PA - Montgomery | South East | Repairs-Maintenance | More details | |
| BJOE | Brian Owens | 595 Industrial Park Rd | | Clearfield | PA | 16830 | 814-765-9241 | brian@bjoe.net | | PA - Clearfield | PA - Clearfield PA - Centre PA - Jefferson PA - Clinton PA - Blair PA - Elk PA - Huntingdon PA - Cambria PA - Cameron PA - Armstrong PA - Westmoreland PA - Clarion PA - Indiana PA - Lycoming PA - Warren PA - Forest PA - Montour PA - Bedford PA - Somerset PA - Union PA - Snyder | North Central | Installling Inspecting Repairs-Maintenance Pumping | More details | Yes |
| Gene's Property Analysis | Gene Heffner | 1327 Mount Hope Ave #2 | | Pottsville | PA | 17901 | 484-794-0607 | gene@gpahomeinspections.com | | PA - Schuylkill | PA - Schuylkill | North East | Inspecting | More details | Yes |
| Septic Logic | John DeGuilio | 2205 Maple Ave | | Cortlandt Manor | NY | 01056 | 914-734-7710 | septiclogic@gmail.com | | NY - Westchester | NY - Sullivan NY - Orange NY - Other | North East | Inspecting | More details | Yes |
| ALL4HIM Septic Inspections | Craig Morris | 13 Baxter St | | Coatesville | PA | 19320 | 484-709-1999 | craig@all4himseptic.com | | PA - Chester | PA - Chester | South East | Inspecting | More details | Yes |
| Hoke's Septic Service | Jeanne Quigley | 545 Million Dollar Rd | | Halifax | PA | 17032 | (717) 896-7867 | jeanne0586@gmail.com | | PA - Dauphin | PA - Dauphin PA - Cumberland PA - Perry PA - York | South Central | Pumping Repairs-Maintenance | More details | No |
| Coudon Contracting Company | Brian Coudon | 511 Pineswamp Rd | | Elverson | PA | 19520 | 484-256-5395 | steenskybolt@aol.com | | PA - Chester | PA - Chester PA - Delaware PA - Bucks PA - Montgomery PA - Berks PA - Lehigh PA - Northampton | South East | Inspecting | More details | No |
| Esselman Sewer & Drain Service | Aaron Esselman | 41 Mueller Rd | | Cochecton | NY | 12726 | 845-798-5959 | esselmanseweranddrain0705@gmail.com | | NY - Sullivan | NY - Sullivan PA - Wayne PA - Pike PA - Sullivan | North East | Pumping Inspecting Installling Repairs-Maintenance | More details | No |
| CDA Inspection Services | Dustin Kapustiak | 173 Green St | | Emmaus | PA | 18049 | 610-393-4744 | dustin@cdainspection.com | | PA - Lehigh | PA - Lehigh PA - Northampton | North East | Inspecting | More details | Yes |
| Valley View Construction Services LLC | Isaac Derr | 454 Centennial Rd | | Alburtis | PA | 18011 | 610-944-4006 | isaac.m.derr@gmail.com | | PA - Berks | PA - Berks PA - Montgomery PA - Lehigh | South East | Installling Repairs-Maintenance | More details | Yes |
| Underhill Excavating Inc. | Ray Underhill | 147 Wagner Rd. | | McClure | PA | 17841 | 717-543-5805 | underhill8618@gmail.com | | PA - Mifflin | PA - Mifflin PA - Juniata PA - Perry PA - Snyder PA - Northumberland PA - Union PA - Centre PA - Clinton PA - Dauphin PA - Huntingdon | South Central | Installling Repairs-Maintenance | More details | Yes |
| M & W Precast, LLC | Fred Shaffer | 210 Durham Rd. | | Ottsville | PA | 18942 | 610-847-7203 | Fshaffer@mwprecastsupply.com | | PA - Bucks | PA - Bucks PA - Montgomery PA - Lehigh PA - Northampton PA - Pike PA - Berks | South East | Distributor-Manufacturer Repairs-Maintenance Installling | More details | |
| Marsico's Septic and Evironmental Services, LLC dba Chapin Sewage Disposal | Nathan Marsico | 628 Hunlock Harveyville Rd. | | Shickshinny | PA | 18655 | 570-864-3705 | kmarsico112@gmail.com | | PA - Luzerne | PA - Luzerne PA - Columbia PA - Lackawanna PA - Sullivan | North East | Pumping Installling Inspecting Repairs-Maintenance | More details | Yes |
| Cowan Services LLC | Dave Cowan | 1735 Old Plains Rd | | Pennsburg | PA | 18073 | 215-896-8137 | dave.cowan@pillartopost.com | | PA - Bucks | PA - Bucks | South East | Inspecting | More details | |
| Hope Mechanical | Edward Laky | 5289 Route 309 | | Schnecksville | PA | 18078 | 484-892-9109 | e.laky@hopemechanical.com | | PA - Lehigh | PA - Lehigh PA - Northampton PA - Berks | South East | Inspecting Repairs-Maintenance | More details | No |
| East Penn Soil Consulting, LLC | Keith Valentine | 196 S. View Rd | | Fleetwood | PA | 19522 | 484-578-9078 | eastpennsoil@gmail.com | | PA - Berks | PA - Berks PA - Carbon PA - Lehigh PA - Monroe PA - Northampton PA - Schuylkill | South East | Other | More details | No |
| Totally Stoked Septic & Plumbing Services | Shaun Stokes | 2396 Felty Mill Road | | Palmyra | PA | 17078 | 717-954-6382 | ShaunStokes@TotallystokedServices.com | | PA - Dauphin | PA - Dauphin PA - Lebanon PA - Lancaster PA - Cumberland PA - Perry PA - York | South Central | Repairs-Maintenance Installling Inspecting | More details | Yes |
| Cobra Environmental | Eric Brown | 2649 Bristol Pk | | Bensalem | PA | 19020 | 267-275-7427 | cobraenvironmental@gmail.com | | PA - Bucks | PA - Bucks | South East | Pumping Inspecting Repairs-Maintenance Other | More details | No |
| Central Penn Septic | Danielle Garreston | 725 Edgewood Lane | | Mechanicsburg | PA | 17055 | 717-766-1280 | dgcentralpennseptic@gmail.com | | PA - Cumberland | PA - Cumberland PA - York PA - Perry PA - Adams | South Central | Pumping Inspecting | More details | Yes |
| B&C Septic Service INc. | Bob Brooks | 305 3-Mile Run Road | | Sellersville | PA | 18960 | 215-257-8544 | bcsepticservice@gmail.com | | PA - Bucks | PA - Bucks PA - Lehigh PA - Montgomery | South East | Pumping Installling Repairs-Maintenance | More details | Yes |
| Novak Strategic Advisors | Angela Leopold | 500 N. Third St., 9th Fl | | Harrisburg | PA | 17101 | 717-234-9909 | angela@nsallc.com | | PA - Dauphin | | South Central | Other | More details | |
| T.C. & T.R. Kelley Excavating | Thomas Kelley | 141 Smith Rd | | Sarver | PA | 16055 | 412-812-5632 | trkelley@consolidated.net | | PA - Butler | PA - Butler PA - Allegheny PA - Beaver PA - Armstrong PA - Westmoreland PA - Clarion PA - Lawrence PA - Venango PA - Jefferson | North West | Installling Repairs-Maintenance | More details | |
| Disantis, LLC | Domenic Disantis | 22 Barneston Rd | | Honey Brook | PA | 19344 | 484-844-7558 | info@disantisllc.com | | PA - Chester | PA - Chester PA - Lancaster PA - Berks | South East | Installling Inspecting Repairs-Maintenance | More details | No |
| Mike Sheely Home Inspections | Mike Sheely | 1000 Wolfe Rd | | Enola | PA | 17025 | 717-732-6578 | msheelyhomeinsps@aol.com | | PA - Cumberland | PA - Cumberland PA - Adams PA - Dauphin PA - Lebanon PA - Lancaster PA - Perry | South Central | Inspecting | More details | Yes |
| Levengood Septic Service | Christopher Oister | 287 Buckhead Ln | | Douglassville | PA | 19518 | 610-689-0113 | chrisoister1974@gmail.com | | PA - Berks | PA - Berks PA - Montgomery PA - Chester | South Central | Pumping | More details | |
| RJ Walsh Associates, Inc. | Erin Walsh Ozoroski | PO Box 119 | | Allentown | NJ | 08501 | 609-371-7433 | erin@rjwalsh.com | | NJ - Mercer | NJ - Mercer NJ - Atlantic NJ - Bergen NJ - Burlington NJ - Camden NJ - Cape May NJ - Sussex NJ - Union NJ - Somerset NJ - Salem NJ - Passaic NJ - Ocean NJ - Morris NJ - Monmouth NJ - Middlesex NJ - Hunterdon NJ - Hudson NJ - Gloucester NJ - Essex NJ - Cumberland | New Jersey | Installling Inspecting Repairs-Maintenance | More details | Yes |
| Watermark | Scott Rexroth | 17220 Harger Court | | Noblesville | IN | 46055 | 317-223-8553 | srexroth@watermarkeps.com | | ZZ - Out of State | ZZ - Out of State | Out of State | Distributor-Manufacturer | More details | |
| Inspection Hounds | Griffin Howey | 96 Lenape Trail | | Washington | NJ | 07882 | 908-303-9674 | inspectionhounds1@gmail.com | | NJ - Warren | NJ - Warren | New Jersey | Inspecting | More details | No |
| Honey Dippers Septic Service | Dustin Eck | 243 Eck Lane | | Williamsport | PA | 17702 | 570-745-2308 | hdsepticservice@gmail.com | | PA - Lycoming | PA - Lycoming PA - Clinton | North Central | Pumping Repairs-Maintenance | More details | No |
| Litzenberger's Septic Service | Merlin Litzenberger | 460 Union Rd | | Lebanon | PA | 17046 | 717-865-2478 | mlitzenberger@comcast.net | | PA - Lebanon | PA - Lebanon PA - Berks PA - Dauphin PA - Schuylkill PA - Lancaster | South Central | Pumping | More details | No |
| JS Septic | Josha Stanley | 349 Beck Mill Rd | | Hanover | PA | 17331 | 717-316-9805 | joshalstanley@gmail.com | | PA - York | PA - York | South Central | Pumping Inspecting Repairs-Maintenance | More details | Yes |
| Blue Ridge Sanitary Services | Adam Lynn | 8950 Resevoir Rd | | Germansville | PA | 18053 | 610-703-7652 | blueridgess21@gmail.com | | PA - Lehigh | PA - Lehigh | North East | Pumping Inspecting | More details | No |
| Zoom Drain | Steve Solla | 500 Davis Dr | | Plymouth Meeting | PA | 19462 | 610-650-0555 | steve@zoomdrain.com | | PA - Montgomery | PA - Montgomery PA - Bucks PA - Delaware PA - Chester PA - Philadelphia | South East | Pumping Inspecting | More details | Yes |
| Halo Environmental Solutions | Anthony Martirano | 106 N. Baker Rd. | | Waymart | PA | 18472 | 570-647-8700 | mosinc.pa@gmail.com | | PA - Wayne | PA - Wayne PA - Carbon PA - Monroe PA - Luzerne PA - Pike PA - Schuylkill PA - Susquehanna PA - Wyoming PA - Lackawanna | North East | Pumping Inspecting Repairs-Maintenance | More details | |
| Sussex Septic Services LLC | Tyrone Gale | 21122 Woods Ln | | Georgetown | DE | 19947 | 302-222-3919 | ty@sussexseptic.com | | DE - Sussex | DE - Sussex | Out of State | Pumping Inspecting Installling Repairs-Maintenance | More details | Yes |
| PRS Home Inspection LLC | Paul Suhrie | 2648 Majestic Ct | | East Stroudsburg | PA | 18302 | 570-460-6173 | paul@prshomeinspection.com | | PA - Monroe | PA - Monroe PA - Pike PA - Carbon PA - Wayne PA - Lackawanna PA - Luzerne PA - Northampton | North East | Inspecting | More details | Yes |
| Septix | Matthew Coyle | 455 Texas Rd | | Easton | PA | 18042 | 610-703-2634 | matt@septix.com | | PA - Northampton | PA - Lehigh PA - Northampton | North East | Pumping Installling Repairs-Maintenance | More details | |
| Briarwood Home Inspections LLC | Tyler Armstrong | 33 Briarwood Rd | | Baltimore | MD | 21228 | 443-900-0873 | briarwoodhomeinspections@gmail.com | | MD - Baltimore | MD - Baltimore | Out of State | Inspecting | More details | Yes |
| Centre Property Innovations | Adam Johnson | PO Box 693 | | State College | PA | 16804 | 814-933-2767 | centrepropertyinnovations@gmail.com | | PA - Centre | PA - Centre PA - Clearfield PA - Mifflin PA - Union PA - Clinton | North Central | Inspecting | More details | Yes |
| Dynamic Water Solutions | Eric Winters | 17 Golf Course Rd | | Dillsburg | PA | 17019 | 717-773-8118 | ericnwinters@reagan.com | | PA - York | PA - York | South Central | Inspecting Repairs-Maintenance | More details | Yes |
| VW Consultants LLC | Joseph Valentine | 1590 Canary Rd | | Quakertown | PA | 18951 | 267-784-6873 | jvalentine@vw-consultants.com | | PA - Bucks | PA - Bucks PA - Montgomery PA - Lehigh PA - Northampton | South East | Inspecting Other | More details | No |
| Evans Mill Environmental LLC | Ann Lane | PO Box 735 | | Uwchland | PA | 19480 | 610-458-8300 | alane@eme-llc.com | | PA - Chester | PA - Bucks PA - Berks PA - Chester PA - Delaware PA - Lancaster PA - Montgomery | South East | Other Repairs-Maintenance | More details | Yes |
| Barnish Contracting & Inspection Services | Greig Barnish | 2224 Highland Ave | | Huntingdon | PA | 16652 | 814-643-2873 | glbarn1@verizon.net | | PA - Huntingdon | PA - Huntingdon | North Central | Inspecting | More details | Yes |
| Houseal Plumbing | Dan Houseal | PO Box 324 | | Maytown | PA | 17550 | 717-278-6785 | danhouseal@comcast.net | | PA - Lancaster | PA - Dauphin PA - Lancaster PA - York PA - Berks PA - Chester PA - Lebanon PA - Adams PA - Cumberland PA - Perry | South Central | Inspecting Installling Repairs-Maintenance | More details | |
| Brad S. Nicholas Septic Tank Cleaning & Service | Brad Nicholas | 25 Brandon Way | | Kintnersville | PA | 18930 | 610-847-2555 | bowtie@epix.net | | PA - Bucks | PA - Lehigh PA - Montgomery PA - Northampton PA - Bucks | South East | Pumping Repairs-Maintenance | More details | |
| Ron Ziegler Disposal Inc. | Ron Ziegler | 95 Ervin Rd | PO Box 263 | Pipersville | PA | 18947 | 215-249-3482 | | | PA - Bucks | PA - Bucks | South East | Pumping | More details | |
| Dylan T Hatt Services | Dylan Hatt | 29 Walnut Rd | | Hamburg | PA | 19526 | 484-638-5286 | dylanhattservices@gmail.com | | PA - Berks | PA - Berks | South Central | Pumping Inspecting Installling Repairs-Maintenance | More details | |
| Logan Kiriposki Inc. | Logan Kiriposki | 5447 Blue Church Rd | | Coopersburg | PA | 18036 | 610-965-5456 | kiriposki_sons@yahoo.com | | PA - Lehigh | PA - Lehigh PA - Northampton | North East | Pumping Installling Repairs-Maintenance | More details | |
| Swan Inspections LLC | Paul Swiontek | 34 Union St | | Jenkins Township | PA | 18640 | 570-814-3028 | pswiontek608@gmail.com | | PA - Luzerne | PA - Luzerne PA - Lackawanna PA - Wyoming PA - Pike PA - Wayne PA - Monroe | North East | Inspecting | More details | Yes |
| East Coast Trenchless, LLC | John Gribble | 4910 Simpson Ferry Rd | | Mechanicsburg | PA | 17050 | 717-215-6568 | info@eastcoastunderground.com | | PA - Cumberland | PA - York PA - Adams PA - Franklin PA - Fulton PA - Bedford PA - Somerset PA - Lancaster PA - Lebanon PA - Dauphin PA - Cumberland PA - Perry PA - Juniata PA - Huntingdon PA - Blair PA - Cambria PA - Centre PA - Mifflin PA - Snyder PA - Northumberland PA - Montour PA - Union PA - Columbia PA - Clinton PA - Lycoming PA - Berks PA - Schuylkill | South Central | Installling Inspecting Repairs-Maintenance | More details | Yes |
| Ott's Landscaping and Construction LLC | Joshua Ott | 215 Rickert Rd | | Sellersville | PA | 18960 | 267-446-7119 | otts_landscaping@yahoo.com | | PA - Bucks | PA - Berks PA - Bucks PA - Montgomery PA - Lehigh | South East | Inspecting Installling Repairs-Maintenance | More details | Yes |
| First Class Home Inspections LLC | Robbie Risley II | 119 Old Ridge Rd | | Archbald | PA | 18403 | 570-660-9337 | robbie@firstclass-homeinspections.com | | PA - Lackawanna | PA - Lackawanna PA - Luzerne PA - Susquehanna PA - Monroe PA - Pike PA - Wayne PA - Wyoming | North East | Inspecting | More details | Yes |
| ROI Home Inspections, LLC | Michael Sup | 2173 Aster Rd | | Macungie | PA | 18062 | 610-295-8286 | mike@roihomeinspections.com | | PA - Lehigh | PA - Lehigh PA - Northampton PA - Carbon PA - Bucks PA - Berks PA - Montgomery PA - Delaware PA - Schuylkill | North East | Inspecting | More details | Yes |
| Musselman Home Inspection | Jonathan Musselman | 517 Park Ave | | Harleysville | PA | 19438 | 267-328-4663 | musselmanhomeinspection@gmail.com | | PA - Montgomery | | South East | Inspecting | More details | Yes |
| Carleton Environmental Services Inc | Randy Todd | 5871 McCordick Rd | | Richmond | ON | K0A 2Z0 | 613-838-5500 | rhtodd@xplornet.ca | | ZZ - Out of State | ZZ - Out of State | Out of State | Pumping Inspecting Repairs-Maintenance Distributor-Manufacturer | More details | |
| N. Scott Property Services | Nicholas Scott | 1675 Orchard Ln | | Boyertown | PA | 19512 | 610-587-8533 | nscottservices@icloud.com | | PA - Berks | PA - Berks PA - Montgomery PA - Lehigh PA - Chester PA - Bucks | South East | Inspecting Installling Repairs-Maintenance | More details | Yes |
| Barber's Septic Service | Dave Barber | 1111 Perkiomenville Rd | | Perkiomenville | PA | 18074 | 610-754-9309 | | | PA - Montgomery | PA - Bucks PA - Lehigh PA - Montgomery | South East | Pumping | More details | Yes |
| At Ease Home Inspection Services | Matthew Cline | 310 Avenue G | | Matamoras | PA | 18336 | 973-981-6665 | ateasehomeinspectionllc@gmail.com | | PA - Pike | PA - Pike PA - Wayne NY - Orange NY - Sullivan | North East | Inspecting | More details | Yes |
| Pierson Septic | Arthur Pierson | 343A Route 206 | | Branchville | NJ | 07826 | 973-948-7295 | art@piersonexcavating.com | | NJ - Sussex | NJ - Sussex NJ - Warren NJ - Bergen NJ - Morris | New Jersey | Pumping Installling Repairs-Maintenance | More details | |
| Lemoyne Borough | Robert Oakes | 510 Herman Ave | | Lemoyne | PA | 17043 | 717-836-6454 | boakes@lemoynepa.com | | PA - Cumberland | | South Central | Inspecting | More details | Yes |
| Laughlins Services LLC | Richard Laughlin | 854 Sunset Rd | | Belleplain | NJ | 08270 | 609-774-6991 | laughlinsservicesllc@gmail.com | | NJ - Cape May | NJ - Cape May NJ - Cumberland NJ - Atlantic NJ - Gloucester NJ - Ocean NJ - Salem | New Jersey | Inspecting Repairs-Maintenance | More details | Yes |
| Stoney Ridge Septic Service | Jason Costenbader | 3765 Little Gap Rd | | Palmerton | PA | 18071 | 570-249-4215 | jcostenbader30@gmail.com | | PA - Carbon | PA - Carbon PA - Monroe PA - Lehigh PA - Northampton | North East | Pumping Installling Inspecting Repairs-Maintenance Distributor-Manufacturer | More details | |
| Murphy Septic Inspections | Austin Murphy | PO Box 827 | | Ocean Gate | NJ | 07470 | 732-300-4610 | murphysepticinspections@gmail.com | | NJ - Ocean | NJ - Ocean NJ - Atlantic NJ - Bergen NJ - Burlington NJ - Camden NJ - Cape May NJ - Cumberland NJ - Essex NJ - Gloucester NJ - Hudson NJ - Hunterdon NJ - Mercer NJ - Middlesex NJ - Monmouth NJ - Morris NJ - Passaic NJ - Salem NJ - Somerset NJ - Sussex NJ - Union NJ - Warren | New Jersey | Inspecting | More details | Yes |
| Joes Plumbing LLC | Joe Caracappa | 452 Hughes St | | New Ringgold | PA | 17960 | 570-527-6448 | jcee2008@yahoo.com | | PA - Schuylkill | PA - Schuylkill PA - Berks PA - Carbon PA - Lehigh | North East | Inspecting Repairs-Maintenance | More details | |
| Clear-way Septic & Drain LLC | John Del Monte | 101 Cirak Ave | | East Norriton | PA | 19403 | 215-800-6774 | delmonte.pm@gmail.com | | PA - Montgomery | PA - Montgomery | South East | Installling Repairs-Maintenance | More details | Yes |
| Valley Sewer Company LLC | Chistopher Decker | 4 Claires Way | | Fredericksburg | PA | 17026 | 717-679-2822 | valleysewerco@gmail.com | | PA - Lebanon | PA - Lebanon PA - Lancaster PA - Schuylkill PA - Berks | South Central | Installling Inspecting Repairs-Maintenance | More details | |
| Rutan Company | Michael Riccio | 4384 Indian Trail | | Northampton | PA | 18067 | 484-634-2697 | michaelchrisriccio@gmail.com | | PA - Lehigh | PA - Bucks PA - Lehigh PA - Northampton NJ - Warren NJ - Sussex NJ - Morris NJ - Somerset NJ - Hunterdon NJ - Middlesex NJ - Mercer | North East | Inspecting Repairs-Maintenance | More details | Yes |
| Precision Geospatial Solutions, LLC | Josh Delaney | 410 Brandywine Dr | | West Chester | PA | 19382 | 610-241-0615 | joshgillmor89@gmail.com | | PA - Chester | PA - Chester | South East | Inspecting Installling Repairs-Maintenance Distributor-Manufacturer | More details | |
| Rock House Inspection, LLC | Walt DeVries | 203 Hogs Back Rd. | | Millville | PA | 17846 | 570-380-9110 | walt@rockhouseinspection.com | | PA - Columbia | PA - Columbia | North Central | Inspecting | More details | Yes |
| National Park Service | Scott Daly | 1234 Market St | 20th Floor | Philadelphia | PA | 19107 | 202-579-6683 | scott_daly@nps.gov | | PA - Philadelphia | PA - Philadelphia | South East | Other | More details | Yes |
| HYDRATERRA PROFESSIONALS | Joe Boldaz | 1691 Horseshoe Pike, Suite 2 | | Brandywine Manor | PA | 19343 | 610-942-3000 | jboldaz@hydraterrapro.com | | PA - Chester | PA - Chester PA - Delaware PA - Montgomery PA - Berks PA - Lancaster | North East | Pumping Inspecting Other | More details | |